Philippines
Philippine Competition Commission

:

25/F Tower 1, Vertis North Corporate Center, North Avenue, Quezon City 1105

: N/A

: queries@phcc.gov.ph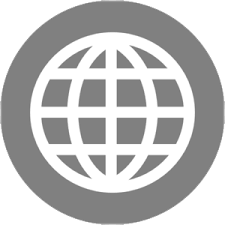 : www.phcc.gov.ph
---
The Philippine Competition Commission (PCC), established on February 1, 2016, is an independent, quasi-judicial body mandated to implement and enforce the Philippine Competition Act (PCA) or R.A.10667, which serves as the primary competition law in the Philippines.
PCC institutes a regulatory environment for competition in the marketplace to:
1) Protect consumers by giving them more choice over goods and services at lower prices in the market, and;
2) Promote competitive businesses, large or small, that will in turn encourage economic efficiency and innovation in the country.
In its capacity as a regulatory body, the PCC will help protect markets in the Philippines from anti-competitive behavior, thereby protecting consumers from having their choices unfairly limited by companies that seek to severely limit these choices in order to increase profits. Effective protection of competition in the market will also protect small and medium businesses seeking to offer better quality and/or lower priced goods and services by ensuring that dominant players do not engage in practices that unfairly takes advantage of their market share.
A stable fair playing field is expected to result in greater interest among foreign investors, which in turn would lead to an expansion of the market, and opening global opportunities for Filipino companies, big or small.
PRESS RELEASE15 May 2023 PCC Slaps Fresh P9-million Fine On Grab Amid Refund Delay The.

---

3 March 2023CALL FOR PROPOSALS PCC launches call for proposals to conduct long-term.

---

10 March 2023PRESS RELEASE Top Barcelona economics school delivers online training to PCC.

---

PRESS STATEMENTRe: PLDT-Sky Cable Transaction17 March 2023 The Philippine Competition.

---

PCC Public Advisory: New Merger Notification Filing and Review Fees Arrangement Download.

---
Cases,

Philippines,

Abuse of Dominance

Commission Decision No. 06-M-003-2022:Proposed Acquisition by AIA Philippines Life and General Insurance Companyof Shares in MediCard Philippines...

---

Cases,

Philippines,

Mergers & Acquisitions

04 July 2022


Download file


Commission Decision No. 04-M-002-2022:Proposed Acquisition by AC Logistics Holdings Corporation of Shares in Air 21 Holdings Inc. Abstract: In...

---

Cases,

Philippines,

Mergers & Acquisitions

Commission Decision No. 03-M-001/2022:Proposed Acquisition by UnionBank of the Philippines of Assets of Citibank N.A., Philippine Branch and Citi Square...

---

Cases,

Philippines,

Mergers & Acquisitions

Commission Decision No. 04-M-005/2021:Proposed Unincorporated Joint Venture between JBros Construction Corporationand the City Government of...

---

Cases,

Philippines,

Mergers & Acquisitions

Commission Decision No. 03-M-004/2021:Proposed Unincorporated Joint Venture between Waterfront Manila Premier Development, Inc.and the City Government of...

---
2023, Legislation,

Philippines

Commission Resolution No. 04-2023:Adjusting the Merger Notification Thresholds Pursuant to.

---

2022, Legislation,

Philippines

---

2020, Legislation,

Philippines

Commission Resolution No. 22-2020:Adopting Rules for the Implementation of Section 4(eee) of.

---

2018, Legislation,

Philippines

Commission Resolution No. 20-2018Approving and Adopting the Enforcement Strategy and.

---

2017, Legislation,

Philippines

The Implementing Rules and Regulations (IRR) shall cover all the mandated functions and duties of.

---