Filter Publications
Latest Publication
A Trainers Guide to Support the Implementation of Competition Market Studies
2020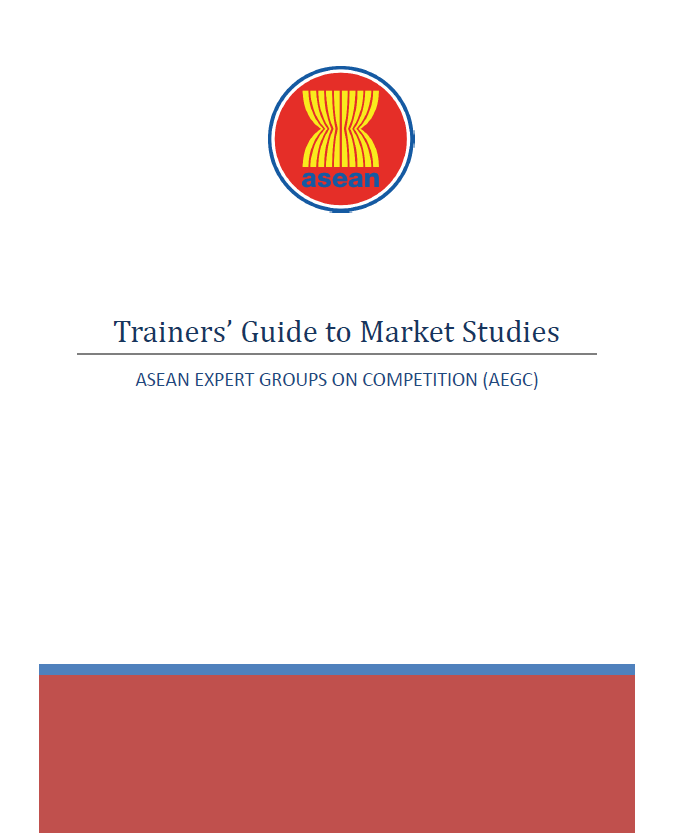 To support competition agencies in ASEAN, the ASEAN Experts Group on Competition (AEGC) has developed a Trainers' Guide on Market Studies, which can be used to train staff on the means to conduct market studies. The Guide could also be used as general reading materials for related institutions or stakeholders who might at one point take on the task of conducting a market study for their national competition authority.
Market studies is a valuable tool for competition authorities to assess the strength of competition in a particular market. It is used by competition authorities for various purposes which includes: (i) to understand and monitor markets; (ii) to provide feedback on regulatory proposals that affects competition; (iii) as a precursor to enforcement where competition authorities detect signs of anti-competitive behaviors within a market and identify appropriate forms of remedy; and (iv) to support competition authorities' advocacy efforts.
The Guide is equipped with a Trainers Kit which provides a reference for suggested lesson plans and possibly delivery format. The guide is not meant to be prescriptive, and can be tailored to the needs and resources of the competition authorities of ASEAN Member States.
The development of the Trainers Guide is in-line with Outcome 2.2.2 of the ASEAN Strategic Action Plan for Consumer Protection, which calls for the Development of a Set of In-house Tools for Training of Competition Agency Staff.

Download here