TCCT holds APEC Seminar on Competition Policy and Sustainable Development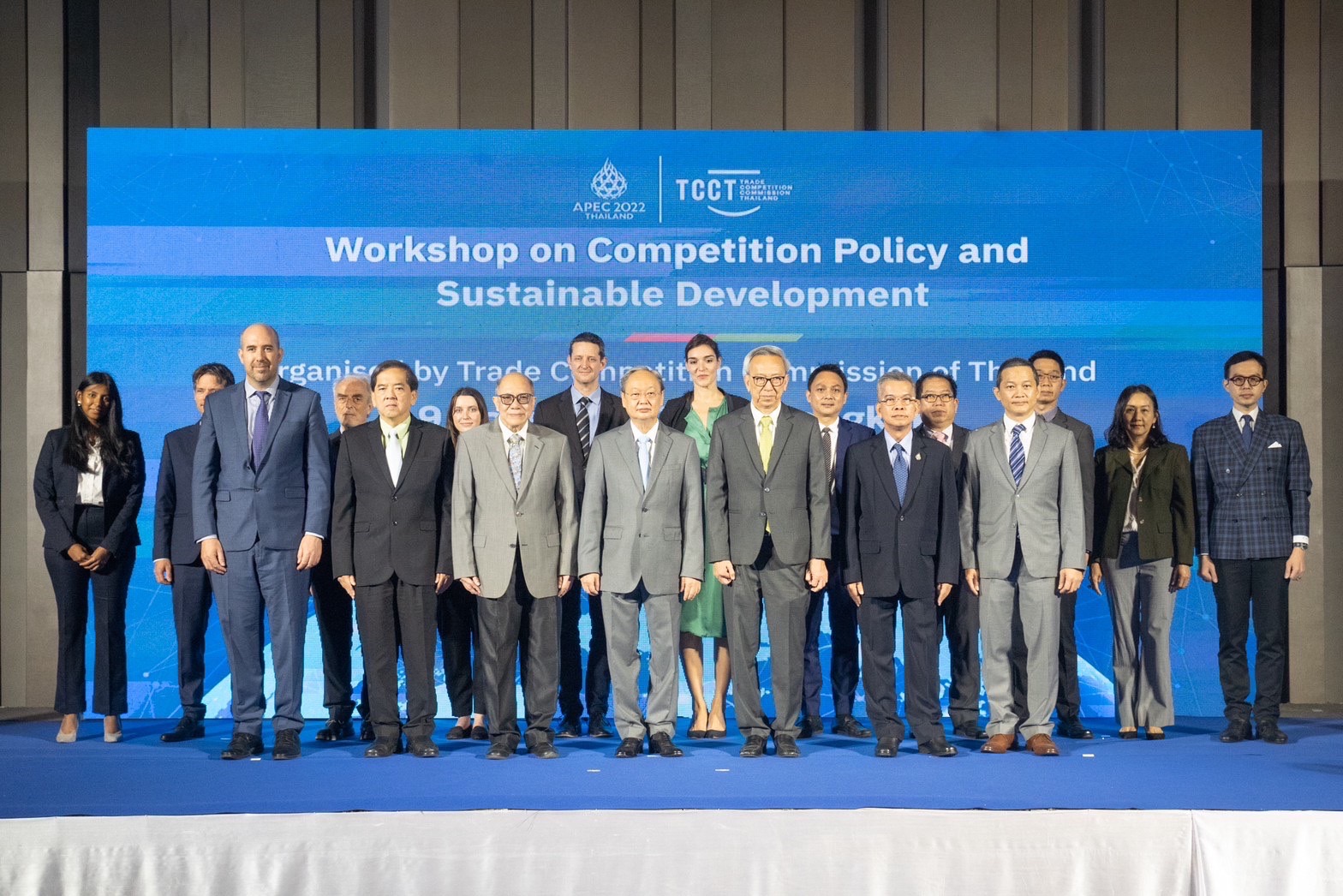 Bangkok, 9 Nov—The Trade Competition Commission of Thailand hosted a hybrid Workshop titled Competition Policy and Sustainable Development under the APEC Competition Policy and Law Group (CPLG) in Bangkok.
As host of CPLG 2022 annual meeting, the TCCT opened door to 21 competition authorities across the Asia-Pacific region and gathered experts from around the word to discuss and share best practices on aligning competition policy implementation and call for more active role of competition authorities in the wider mission of achieving the green transition and climate mitigation goals.
Following the welcoming remarks from Prof. Sakon Varanyuwatana, the Chairperson of TCCT and Mr. Krisda Piampongsant, the CPLG Convenor, the discussion is inaugurated by a keynote address from H.E. Mr. Sontirat Sontijirawong, Former Minister of Energy and Former Minister
of Commerce of Thailand titled "Bangkok Goals on Bio-Circular-Green Economy (BCG): The Interlink between Sustainable Investment and Competition Policy," who emphasized the centrality of competition policy in guiding the swift, effective, and just climate action and green transition.
The following panel of experts from APEC members, the OECD, European Union, the United States, the United Kingdom, and the Netherlands weighed in on issues of the nexus between sustainable development and various areas of competition policy anti-cartel, abuse of dominance enforcement, merger reviews, to advocacy.
The post-workshop report will capture the points and recommendations raised during the event and will be issued as an APEC publication and publicly available on the APEC website.