Roundtable Discussion on E-commerce and Competition in ASEAN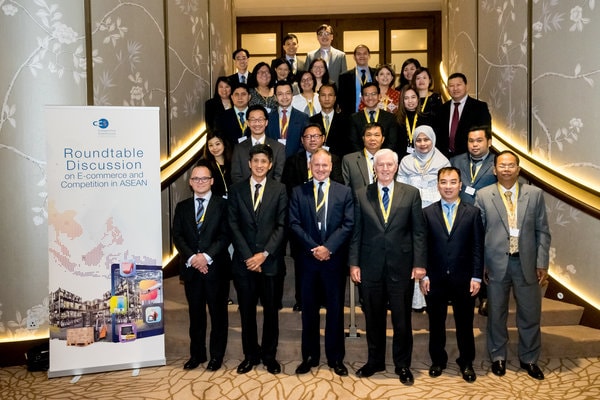 CCS organised a Roundtable Discussion on "E-commerce and Competition in ASEAN" on 17 August 2017. Mr Herbert Fung, Director (Business and Economics) at CCS, presented an overview of the Handbook on E-commerce and Competition in ASEAN which had been launched at the CCS-SAL Conference on 16 August 2017. Other speakers at the Roundtable included Emeritus Professor Richard Whish QC Honoris Causa from King's College London, and Mr Timothy Hughes, Counsel for SE Asia & Middle East from the US Federal Trade Commission. Professor Whish shared with the Roundtable the latest developments in the European Commission's E-commerce strategy while Mr Hughes provided an update on E-commerce cases in the US.
A meeting between Heads/Senior Leaders of ASEAN competition authorities was also held to share experiences and challenges in handling E-commerce related competition cases in our respective jurisdictions, and discuss potential areas for cooperation among ASEAN competition authorities in the area of E-commerce.