Public Consultation Sessions Held by MyCC Received Overwhelming Responses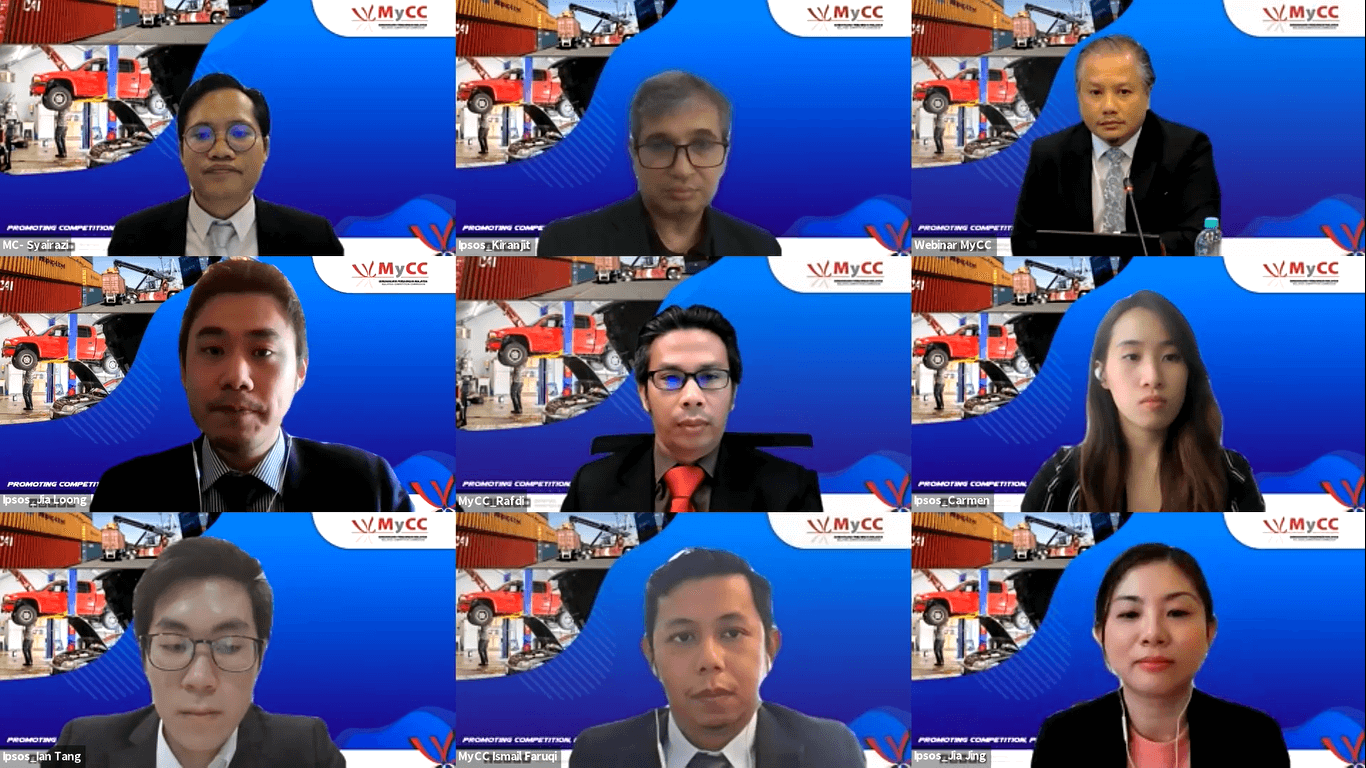 KUALA LUMPUR, 14 JULY 2021 – The Malaysia Competition Commission (MyCC) has successfully held two online public consultation sessions on the 'Market Review under the Competition Act 2010 for Selected Transportation Sectors in Malaysia (Port Logistics Ecosystem and Motor Vehicle Warranty)' on 24 and 25 June 2021.
The public consultation sessions were held to obtain input, feedback and opinion from the public, private sectors (industry players, associations, NGOs, etc) and government officials on the said market review. With more than 400 participants who attended the online public consultation sessions, MyCC received notable responses during the sessions, and over 30 written feedbacks for its consideration.
The market review is conducted in line with Section 11 and 12 of the Competition Act 2010; which focused on two (2) selected transportation sub-sectors, namely;
port logistics ecosystem covering the process of importation and exportation of goods; and
motor vehicle warranty covering the warranty restriction related to passenger and commercial vehicles.
In line with the powers given to MyCC, the market review will also study in detail the structure of both markets, the conduct of the relevant market players, suppliers, and consumers and other matters such as regulatory and policy issues.
"The market review is a powerful tool to unravel the intricacies of the market. It is an eye-opener for the stakeholders, in particular the consumers. The consumers have the right to know the complexities, dynamism and motivations of the players in both markets. Thus, it is imperative for MyCC to get the support of the relevant parties through their feedback and opinion. It will certainly assist MyCC in drawing balanced conclusions on the findings and recommendations of this market study," said Iskandar Ismail, the Chief Executive Officer of MyCC.
Currently, MyCC is assessing the feedback and input gained from the stakeholders on the market review. The market review is expected to be finalised and launched within the 3rd Quarter of 2021. The MyCC strongly believes that the report will be an essential reference for policymakers to encourage future developments and growth of the transportation sector in Malaysia.