In-country Workshop on Competition Law Implementation Program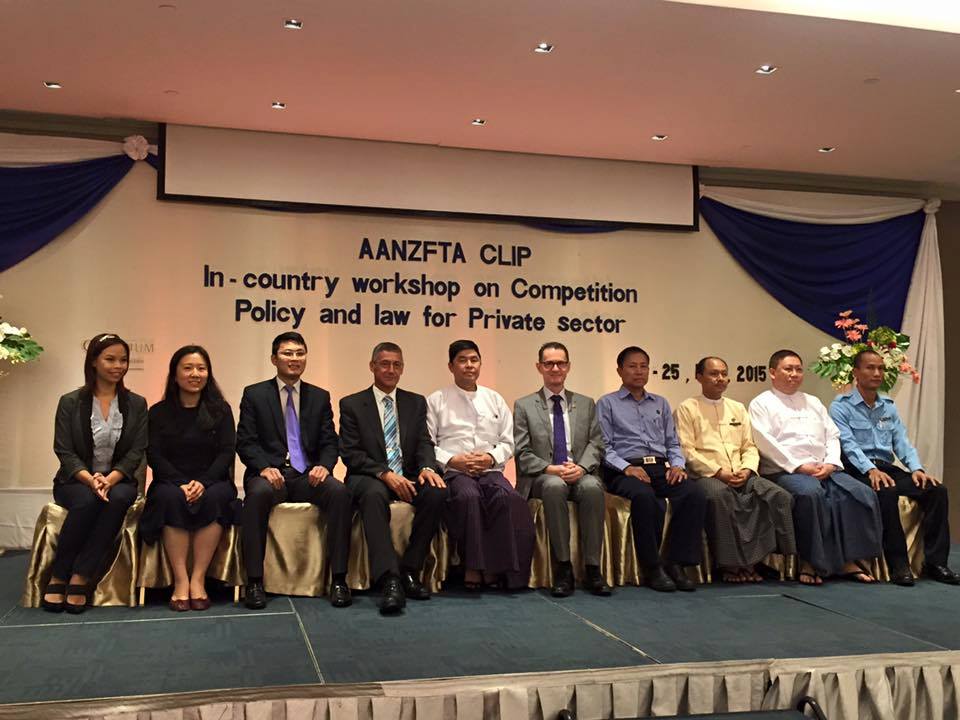 Within the framework of the Competition Law Implementation Program (CLIP), funded by Australia and New Zealand, an in-country workshop for the private sector was held on 24-25 November 2015 in Yangon. Approximately 150 participants attended the workshop.
The objectives of the workshop were to explain economic benefits as well as possible challenges for competition policy and law in Myanmar, in order to improve the understanding and support of the private sector for the new competition law. The experts from Australian Competition and Consumer Commission (ACCC), the Vietnam Competition Authority (VCA) and competition officials shared their experiences in panel discussion. Representatives of the Supreme Court of the Union, Union Attorney General's Office, Department of Law of Yangon University, Yangon University of Economics, Union of Myanmar Federation of Chambers of Commerce and Industry, Private Law Firms, Trade Training Institute of Yangon participated in the workshop.