Brunei and Indonesia enhance cooperation in competition law enforcement through expert placement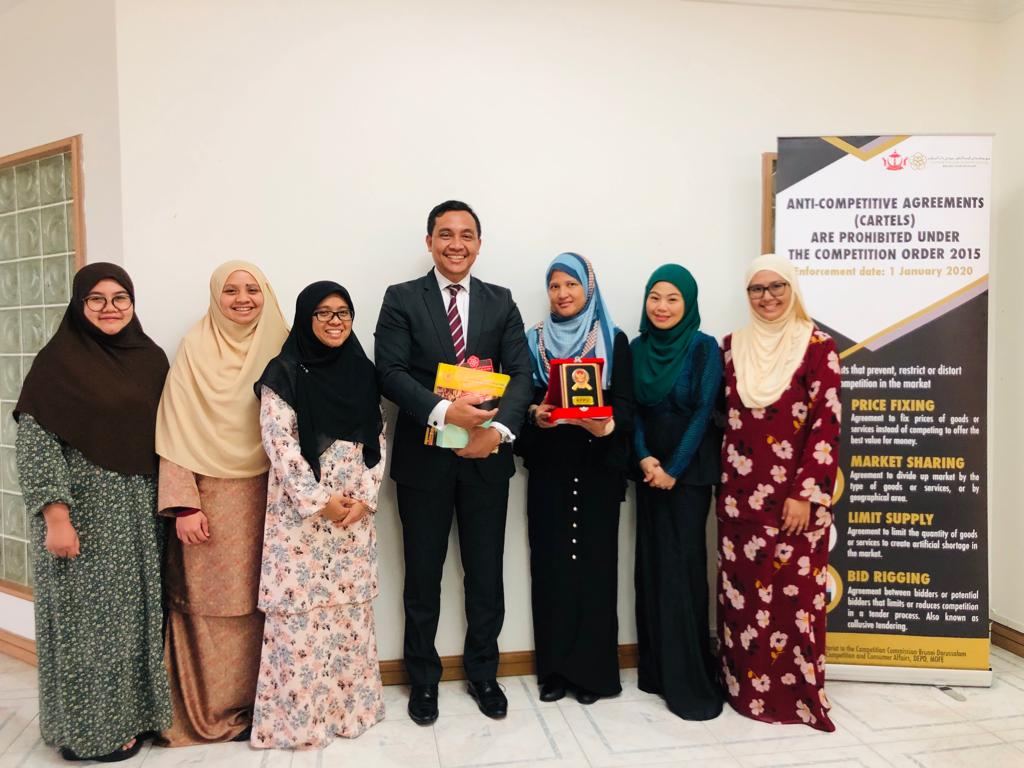 The Competition Commission of Brunei Darussalam (CCBD) and the Indonesia Competition Commission (ICC) in late February this year, had strengthened cooperation in building enforcement capacity through a two-week placement of an ICC expert in the CCBD. The work placement programme is supported by the Japan-ASEAN Integration Fund Phase II (JAIF 2.0) Programme, which aims to assist competition authorities in the ASEAN region to effectively implement their competition law and policy, and to promote a stronger regional cooperation between the ASEAN Member States.
Mr Mohammad Reza, Senior Legal Advisor from the ICC was placed to assist the Department of Competition and Consumer Affairs, the Executive Secretariat to the CCBD, to build capacity in investigation methodologies in the enforcement of competition law. Mohammad Reza has 6 years experience in heading the ICC's investigation bureau.
The two-week placement programme provided insights on methodologies in case investigation and aided on the drafting and development of investigation manual that will serve as a practical reference in conducting investigation in a structured and systematic manner.
During his placement period, Mohammad Reza led three workshops titled "Spot and Stop Bid Rigging", attended by officials from the Ministry of Health, Ministry of Development and Ministry of Education. He provided input on efficient and competitive procurement process and procedures, drawing examples from Indonesia's experience. Mohammad Reza also participated in the Competition Dialogue Series titled "The Role of Competition Order in Economic Growth" held at the Universiti Brunei Darussalam in late February.
The practical exchange of experience and candid discussion between the ICC expert and the CCBD were highly valued in promoting cross-country learning and fostering institutional relationship between the two agencies for future cooperation in the enforcement of competition law.
Presentation of token of appreciation was handed by Yang Mulia Dayang Hajah Nor Hashimah binti Haji Mohd Taib, Assistant Solicitor General at the Attorney General's Chambers, member of CCBD to Mohammad Reza, on his final day of mission in Brunei Darussalam. The CCBD expressed its profound gratitude to the ICC for the unwavering support and assistance towards Brunei's competition regime.
The ICC was established in 2000 having the mandate to enforce competition law in Indonesia with the objective to maintain the public interest and create conducive business climate through the creation of a fair business competition.